Owen Sound Flight Services operates year round to provide Flight Training, Charter Flights and Sightseeing Flights over beautiful Grey and Bruce counties. Our friendly, professional staff will work with you to make sure all of your flying experiences are enjoyable, and all of your goals are achieved!
Dave Kalistchuk
Chief Flight Instructor
Class 1 Flight Instructor
Commercial Pilot Licence
Instrument Rating
Multi Engine Rating
Float Rating
4,000+ hours flight experience
20 years teaching flying
Transport Canada Authorized Person
ISEDC Radio Examiner
Maintenance Manager
Dave Kalistchuk is the Owner of Owen Sound Flight Services, as well as the  Operations Manager and Chief Pilot of Charter Operations, and Chief Flight Instructor for Flight Training. He began his flight training in Owen Sound 25 years ago in March '95 when his uncle Dan Vachon took him on his first flight.
Dave completed his Recreational Pilot Permit at 16, and went on to finish his Commercial Pilot's Licence 3 years later.  At 19 he became a Flight Instructor and started teaching others to fly.  At 20 he completed the Multi Engine and Instrument Ratings, and in 2006 at age 25 joined his uncle Dan Vachon in co-running the flight school; Owen Sound Flight Services.  Almost 9 years later in February of 2015,  Dave transitioned into the position of full owner and plans to continue to grow the business on the model that him and Dan have cultured over the last decade!  His passion in flying is deep rooted, and is only surpassed by his enthusiasm in teaching others to fly.
Mark Agombar
Assistant Chief Flight Instructor
Class 2 Flight Instructor
Commercial Pilot Licence
Instrument Rating
Multi Engine Rating
3,000+ hours flight experience
19 years teaching flying
ISEDC Radio Examiner
Remotely Piloted Aircraft System examiner
Mark grew up in the Grey-Bruce area and has always had a fascination with aviation.  He started flying in 1992 at the Hanover airport when he was 15. He became a Flight Instructor there in 2002 where he worked his way up the ranks to Chief Flight Instructor.  He now assists with CFI duties in Owen Sound, as we utilize his years of experience to continue to grow the school through advancement in our training programs.
In addition to Flight Training, Mark is highly involved in Drone Training, where he teaches the required course material for aspiring private and commercial drone operators.  Mark brings a passion to flying and teaching that is second to none.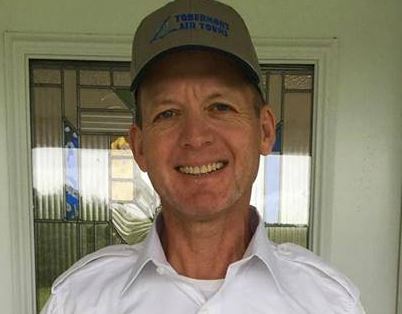 Peter Bryce
Flight Instructor
Class 3 Flight Instructor
Commercial Pilot Licence
3500 + hours flight experience
Over 40 years in aviation
Peter took his first flight at the age of 10 in Algonquin Park in a de Havilland Beaver, and has been driven by his passion for aviation ever since.  After becoming a Commercial Pilot in the early 80's he was working as a Flight Instructor and Charter Pilot flying Single and Multi Engine airplanes for over 6 years.  Transitions in life led him down the path of the corporate aviation world where he worked on financing aircraft for the last 3 decades before returning to his original passion for teaching flying.
Peter returned to flying as a Charter Pilot for OSFS in the summer of 2017, and renewed his Flight Instructor Rating in May, 2018 where he is now back in the right seat imparting his knowledge of aviation to the next generation of pilots.  When asked what brought him back to flying he responded; "it's the pursuit for precision combined with the ultimate freedom found in piloting your own small airplane…it has a way of sparking the imagination that few other pursuits we may have can do".  We're fortunate and excited to have him on our team!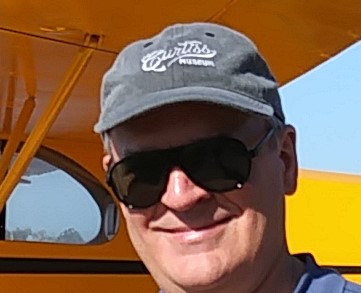 David Lye
Flight Instructor
Class 1 Flight Instructor
Commercial Pilot Licence
Glider Pilot Licence
Seaplane Rating
2500+ hours flight experience
Over 50 Years in Aviation
David Lye got his first flying experience in 1970, in a Slingsby T.21 glider, with the Air Cadets in England.  He won an RAF flying scholarship which led to a PPL in 1973 (at a very young age). He then flew with the Bristol University Air Squadron (part of the RAF) while attending university to study aeronautical engineering. In 1981 he moved to Canada to work as an engineer for de Havilland Canada (DHC) at Downsview, and in the flying club there he earned his CPL and Flight Instructor Rating.  He's been instructing part-time since 1987, and still enjoys teaching students how to fly.  He has a glider pilot licence, and a seaplane rating, and has flown taildraggers (including a few years of glider towing).  In 2016 he moved to Grey County, and is now semi-retired, but still working part-time for DHC, from home.  In 2023 he joined the OSFS team, as a part-time instructor.
Dan Vachon
Airbooks.ca | Exam Invigilator
Class 1 Flight Instructor
Airline Transport Pilot Licence
Instrument Rating
Multi Engine Rating
10,000+ hours flight experience
30 years teaching flying
Industry Canada Radio Examiner
Transport Canada Exam Invigilator
His extensive flying experience began in 1985 and he became a flight instructor in 1987. Dan is a Class 1 instructor, and has taught more than 100 students to be commercial pilots and over 50 commercial pilots to be instructors. For over 10 years Dan was a Flight Test Examiner for Transport Canada, which gave him unparalleled insight into what it takes to be a pilot. 
Dan brings years of practical pilot experience from thousands of hours of flying with Air Canada Jazz. While piloting turboprop Dash 8's he acquired extensive 2-pilot crew experience and gained critical insight into the demands of pilots and aircraft operations. It is with this expertise that he founded airbooks.ca – our cloud document and dispatch software of choice.